36th Street Blues
The cast of 36th Street Blues. At the Greenway Theater. From left to right: Chloe Bertles, Gabby Battista, Mia Hunt, Jocelyn Ng, Katrina Kirkpatrick.
 
36th Street Blues
The cast of 36th Street Blues in rehearsal at Fairfax High School building for the arts. 2013.
36th Street Blues
The official 36th Street Blues poster.
Farrington Slam Team
The 2013 Hawaii Interscholastic Slam Poetry Champions, the Farrington High School Slam team. Coached by Jocelyn Ng and Harrison Ines.
Ink Slam
Jocelyn Ng performs at the 2013 Ink Slam Festival at the Greenway Court Theater in Los Angeles, CA. She was a substitute member for the DPL slam team, helping them to win the Ink Slam Championship.
Hawaii Slam First Thursdays
Jocelyn at one of many Hawaii Slam First Thursdays performances. 2013.
Pacific Tongues: David vs. Goliath
Ittai Wong and Jocelyn Ng reunite to perform their 2009 BNV poem "plague" at the 2014 Pacific Tongues David vs. Goliath Slam held at Crossroads in Hawaiian Brians.
Slam of the Pacific
Jocelyn Ng and Travis T interviewed at the 1st annual Slam of the Pacific. 2013.
Keaau High School
Jocelyn Ng conducts a full day of Spoken word workshops for 200 students at Keaau High School on the Big Island.
Poetry in motion care bears
Poets from the Southern Fried Poetry slam festival volunteering their free time to share some poetry and gifts to children in need at the Children's Hospital with the Poetry in Motion Care Bears in New Orleans.
USF Grand Slam 2012
USF WORD & CalSlam Berkeley after the 2012 USF Grand Slam Finals.
Out Loud
These are the featured poets at Windward Community College's 2012 'Out Loud' poetry night. From top to bottom: Craig Santos Perez, Brandy Nalani McDougall, Sterling Higa, Daren Kamali, Jocelyn Ng, Serena Simmons, David Keali'i Mackenzie.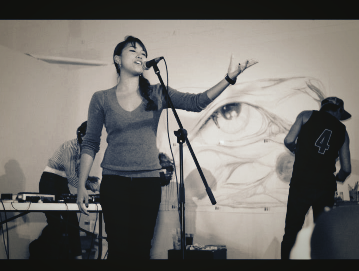 First Thursdays
First Thursdays at Fresh Cafe in Honolulu, HI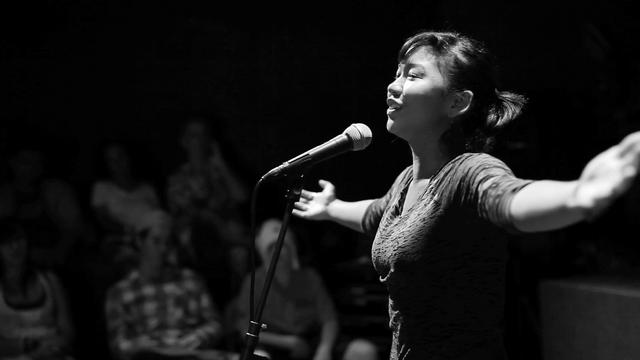 Pacific Tongues 2nd SAT
Feature at the Pacific Tongues 2nd SAT Slam & Open Mic at the Arts at Mark's Garage Downtown Honolulu.